A Typical Day at Willow Den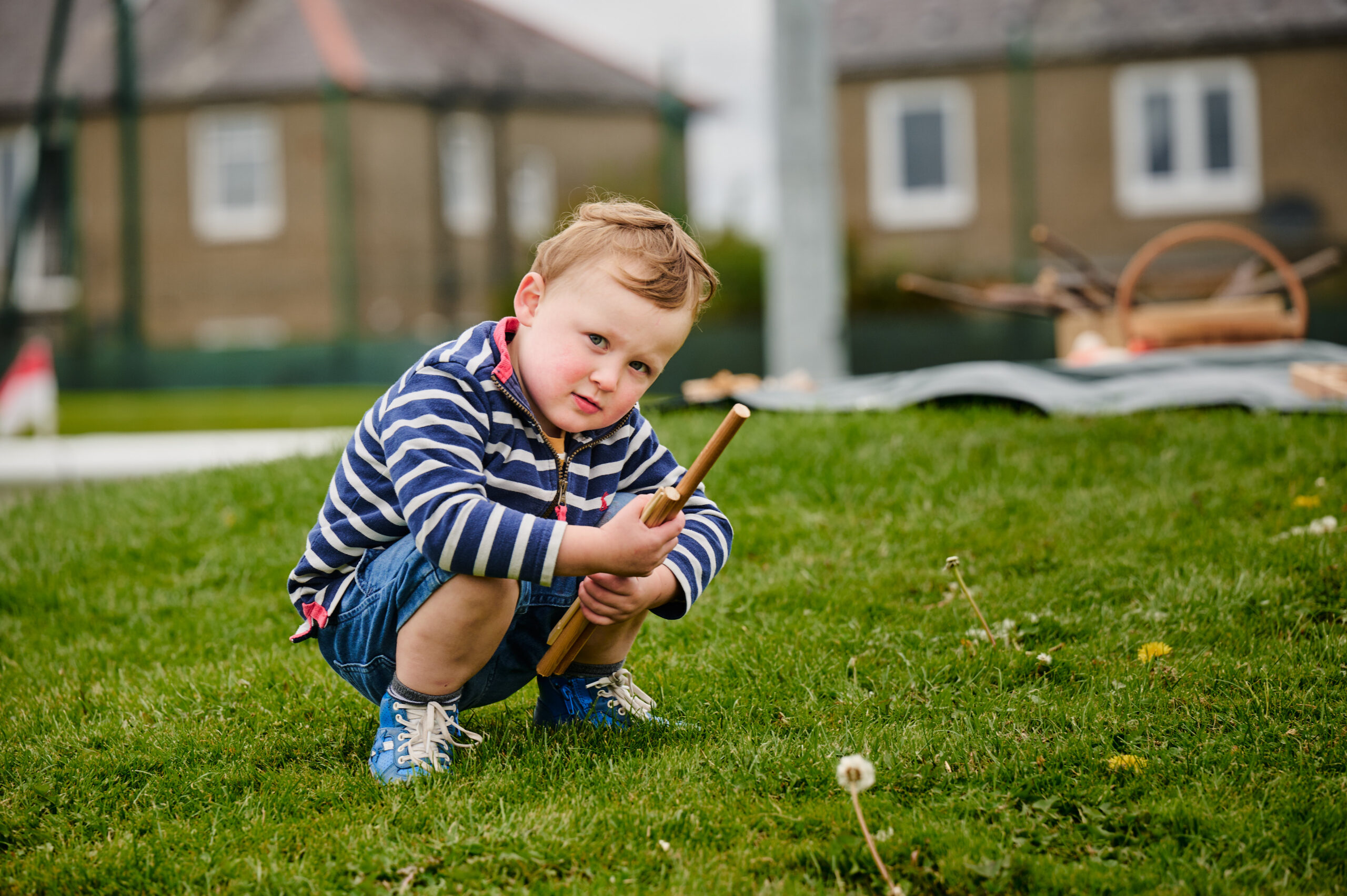 Arrival at Willow Den
Willow Den practitioners are on-site and ready to greet children and their families arriving.
A dedicated practitioner will ensure adults get to check-in for the day, sharing vital information about the changing needs of their children and maintaining the tone of a well-organised, child-centred Willow Den day.
In an open space near, the children with the rest of the practitioner team are taking plenty of time registering themselves, sharing their stories, getting outdoor gear on and playing. This open space is at child height, adults are down on the ground helping with tricky zips, ensuring there is room for children to mill about easily, encouraging and modelling skills of conversation and independence. There are enough practitioners here for children to be encouraged, engaged with and heard.
At the site entrance, the children's area is set up with play inspirations, a register slot board, space for getting outdoor gear on and a spot that everyone knows will become a welcome circle when it's time to head off for the morning. Children access this space freely. They know there is a time when everyone will come together and sit in a circle and they know that it will be when everyone is ready.
The separation of adult from child here is a deliberate one. It provides the space children need to transition into their Willow Den day knowing that their adult hasn't quite left yet. Children can see that their adult is part of how Willow Den works and it provides the space adults need to talk with a dedicated practitioner so that their thoughts and ideas help shape our Willow Den days.
Some things will stay the same every day and everyone will know what these are. These routines are vital learning opportunities and community shaping. One of these will be gathering together at a welcome circle, a process led by an adult but with the consultation and agreement of all.
Planning for our Willow Den day will happen when we sit in our welcome circle. It will take the form of choosing where we are going to play. As simple as a vote for a spot on a map or a reminder that we'd planned to go to a spot for something special (maybe a date with the park ranger or a litter pick by the cycle path). Then we're off into our Willow Den morning.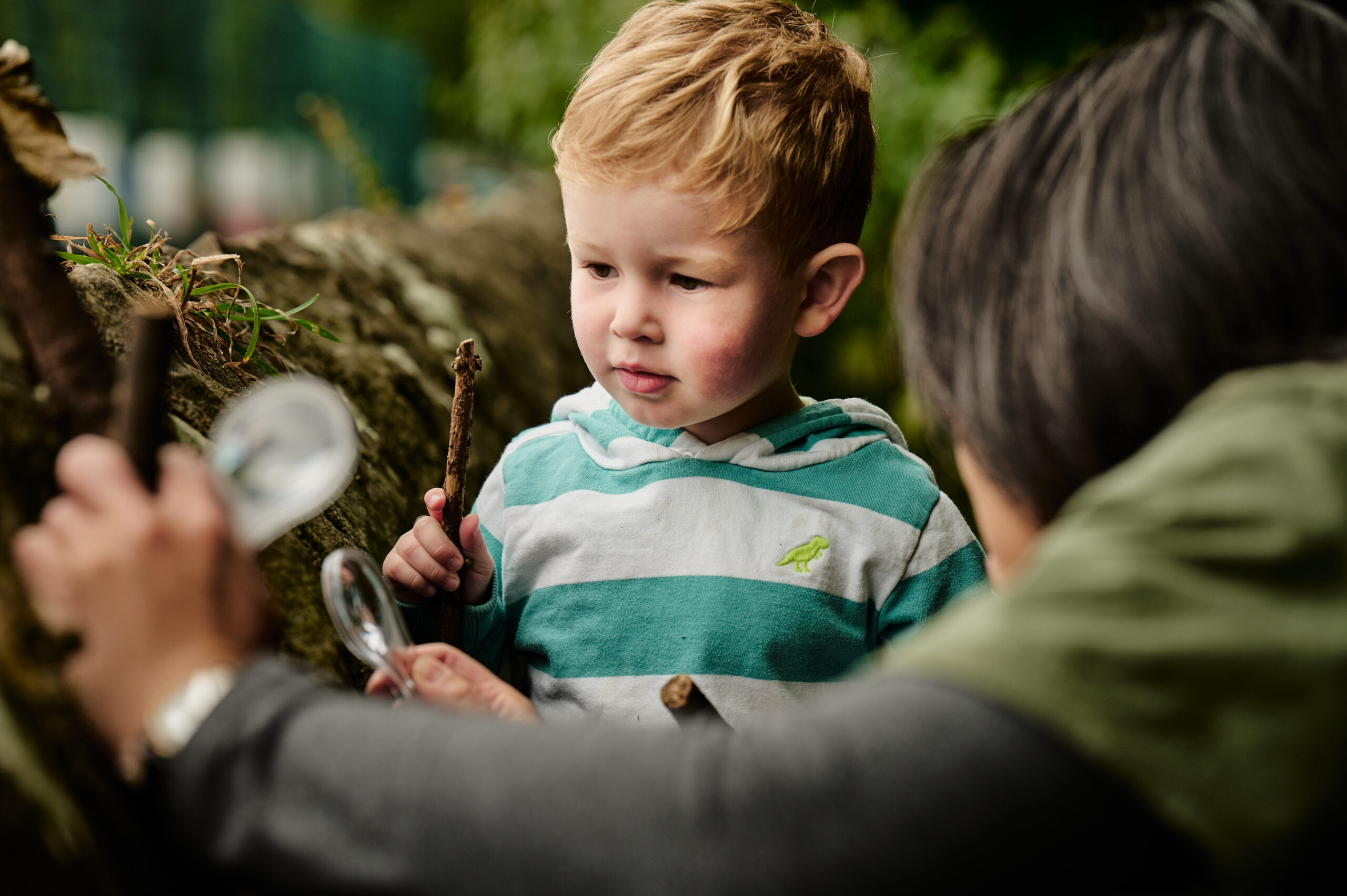 Morning
Children can help practitioners move things around and open things up that are needed for play, but they don't have to, they might already be deeply engrossed.
There is coordination so that children play freely with observing and reflexive practitioners that know where they are at, where they have been and where they could go. With the outdoor STEAM learning model in mind, children can engage in play that inspires curiosity and creativity. Adult initiated activities may happen in tandem with children's own play to support curiosity and will be planned to allow for this flexibility. Initiated activities will be led by seasonal and place-based affordances with an eye to developing the community ethos of Willow Den.
The essentials that need to happen across the day will be conducted with diligence and care. Practitioners will know their roles and continuity of care for children will be paramount.
Children's learning will unfold from their play. Practitioners will provide the input to maintain flow in our play and when appropriate draw out learning, remind children of intentions from before or help children find new play inspirations. Learning will be recorded by practitioners in storyboards/journals or floorbooks by looking at the actions, emotions, and words of children. Children look at these stories, talk about them with their family at home and add to them throughout.
Children can take pictures and make recordings for their learning story using our Willow Den iPad. The adults help children to use this, and children know where it lives and where to put it back to.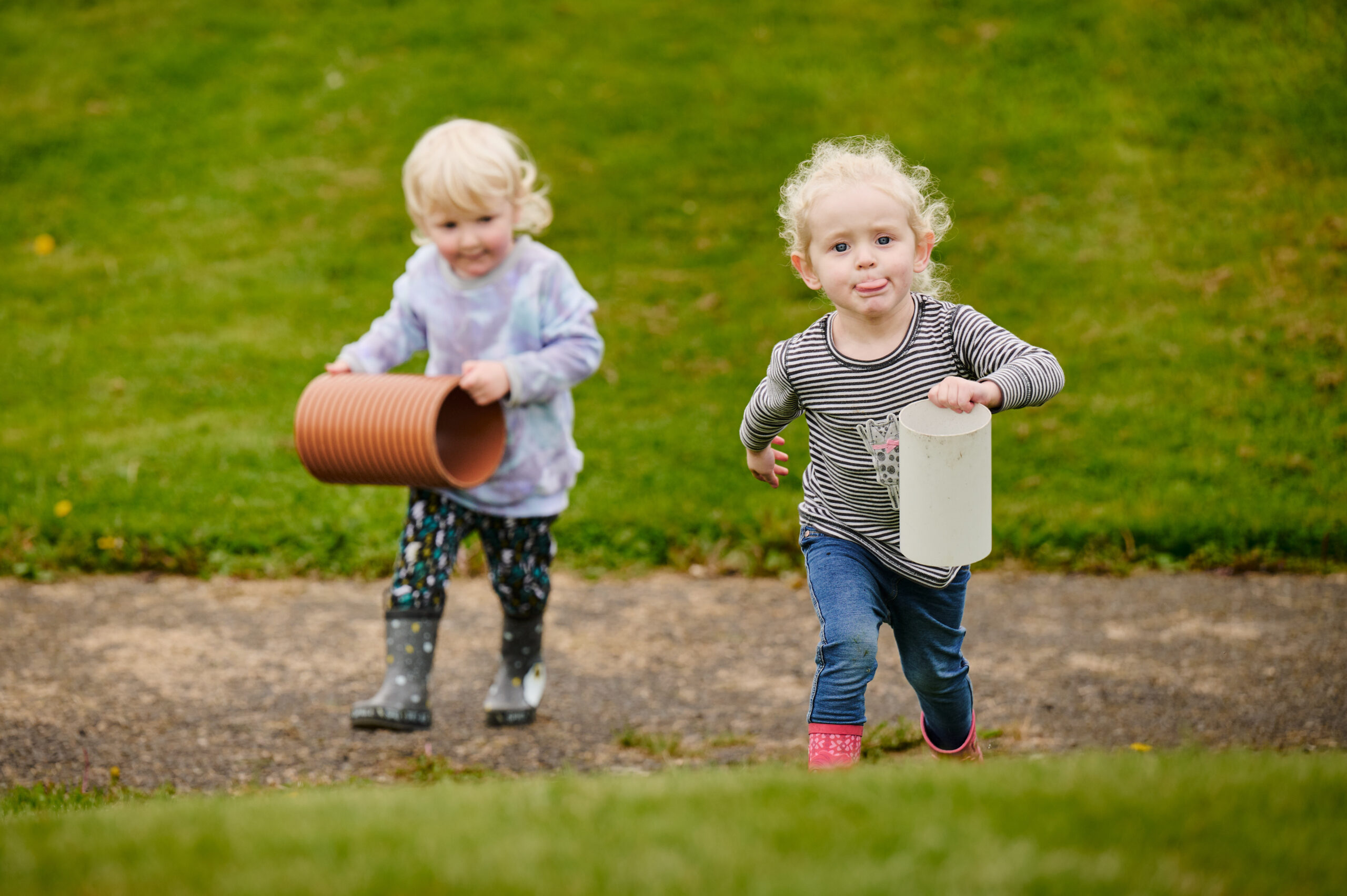 11.30am-12.30pm – Lunch
Sharing in lunch is a special thing that stays the same. The richness of learning here is drawn out by practitioners through the conversation and care that happens at these times. We use this time to develop social skills and to enjoy healthy, nutritional food.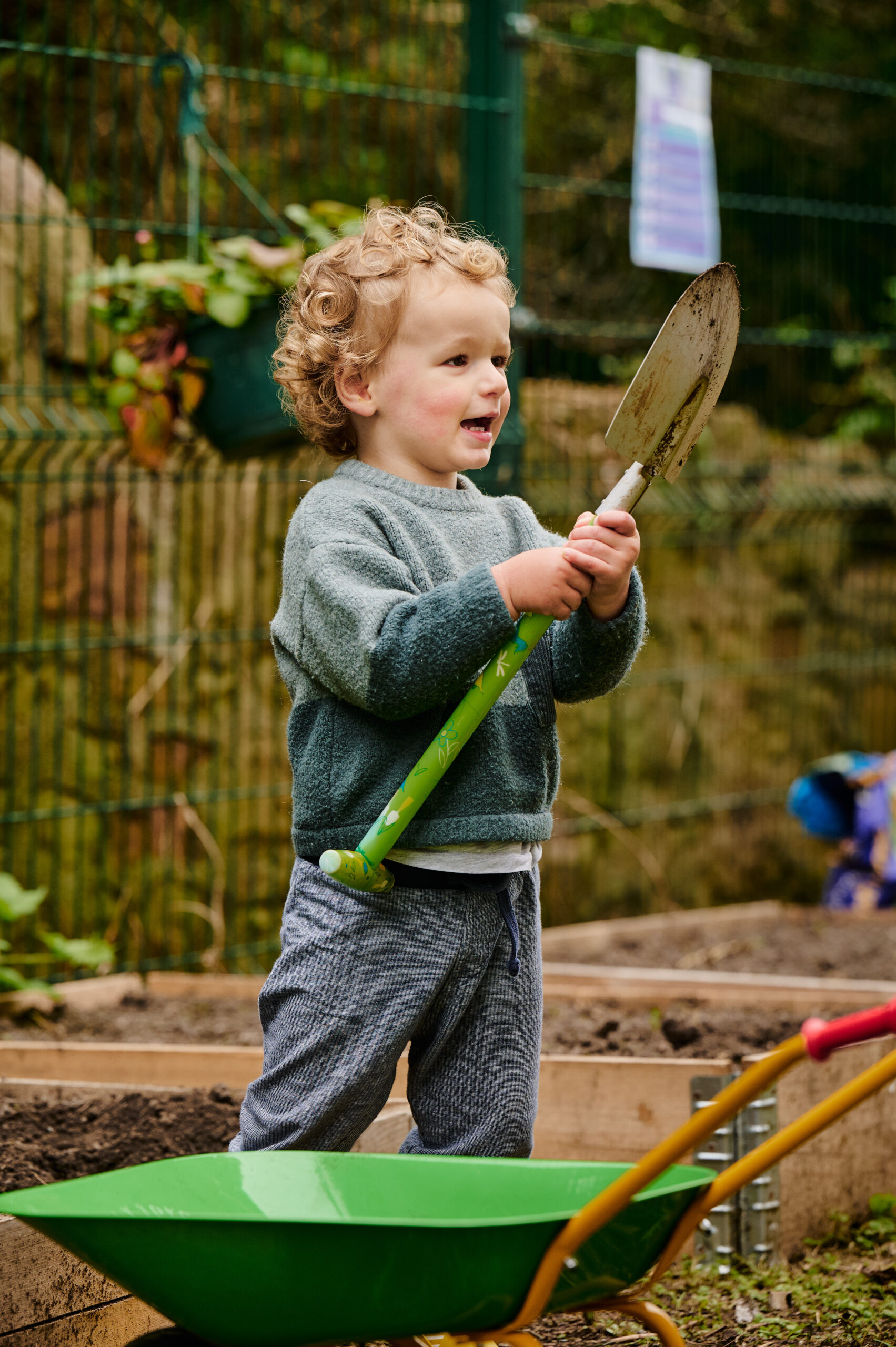 Afternoon
After lunch, it might be time to do some exploring and go on an adventure! This will usually involve a walk or a ride in the minibus to Wardie Bay or to a nearby greenspace. Den building, climbing, learning and connecting with nature will all be explored in this part of the day.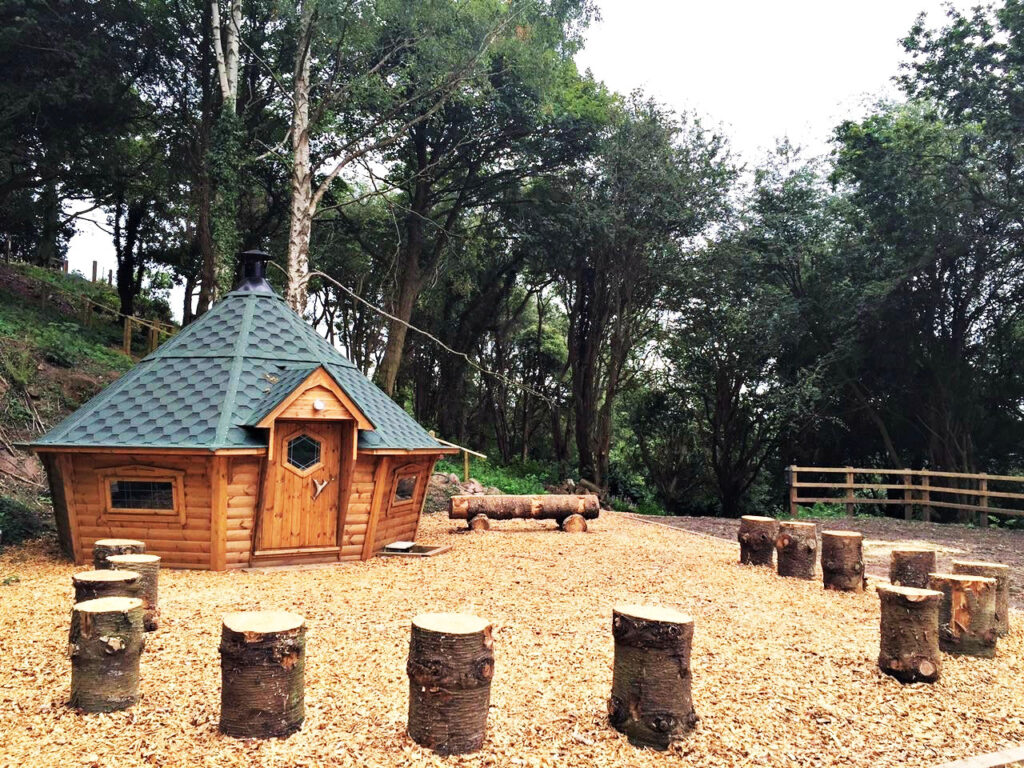 The Balance of Rest and Play
Children use lots of energy outdoors and so we provide opportunities to relax and recharge. Children can choose informal rest time perhaps swinging on a hammock with a book; or getting cosy under their own blanket in one of our heated shelters.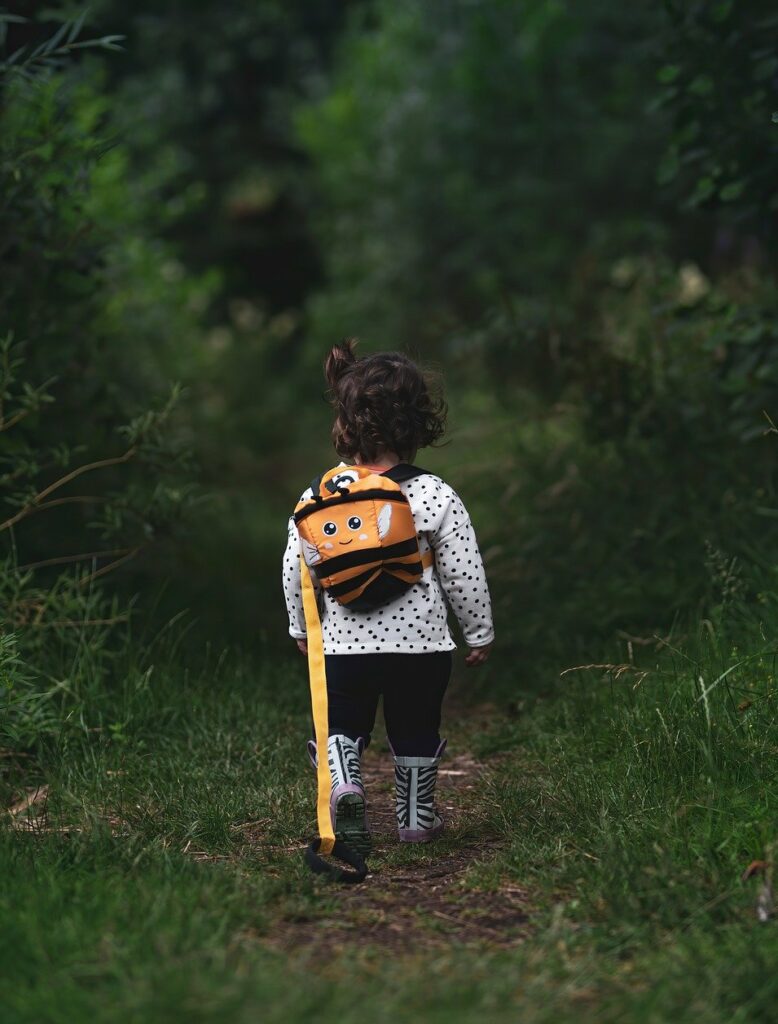 Home time
Children will then make their way back to the main site area. There will be time to reflect on the day and what we all shared. Time to take names out of register slots and pop them back into the basket. Time to take off outdoor gear. Time for family to talk to practitioners and time to make plans for more Willow Den days.