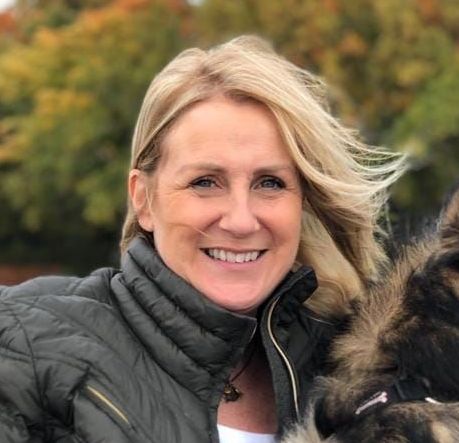 Willow Den's Chief Executive Officer, Deborah, brings a unique skill set from the charitable and Social Enterprise sectors alongside Early Learning and Childcare (ELC). She has more than 25 years of experience leading and supporting organisations and individuals to reach their potential, both in Scotland and in Canada.
She believes that outdoor pedagogy is key to health and wellbeing as children develop their critical thinking, a sense of
responsibility and an understanding of the world we live in. Tackling inequality has been her career-long goal by creating opportunities that enable children, young people, and grown-ups to thrive. Deborah as well as being a qualified ELC practitioner has a BA in Business and Enterprise and an MSc in Entrepreneurial Leadership. She is also a Trustee for both the RDA and Take-a-Bow Musical Theatre. At home, she spends time with her family, horses and dogs.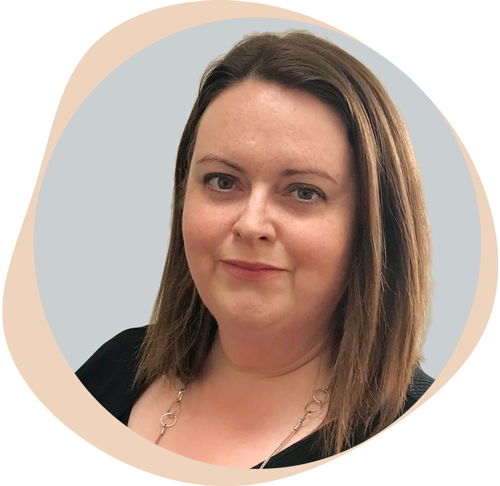 Willow Den's Head of Finance, Louise, is a Chartered Accountant with over twenty years experience across accounting practice and financial services. During this time she has worked with a wide range of businesses from small start-ups to international banks.
She developed a keen interest in child development and equity through work with her children's school, where she is chair of the Parent Council, and other volunteering.
When not at work she enjoys spending time at home with her family and getting out and about with their dog.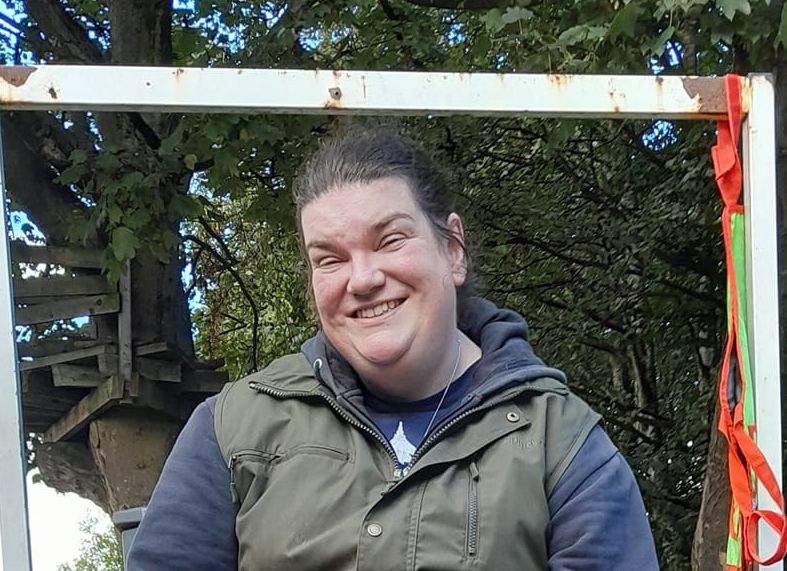 Vicki, our Multi-Site Manager, began working in early years following 10 years in the hospitality industry, initially on a placement with children with Additional Support Needs. ASN has remained a strong interest and focus through her early years career. With this focus, Vicki has gained a great deal of knowledge and experience accessing support from other professionals to support families.
Vicki returned to study to complete her HNC Childood Studies, PDA Childhood Development and BA Childhood Practice while working in a range of private settings across Edinburgh.
Vicki brings 10 years of experience in Senior Management roles in nurseries in a mixture of locations and meeting the needs of a range of families.
Prior to joining Willow Den, Vicki managed a 120 place setting where she introduced a blended indoor/outdoor nursery experience. This allowed the children to spend part of their time fully outdoors.
Vicki is passionate about children's learning and has seen the huge benefits outdoor learning brings to children.
In her spare time, Vicki loves taking her dog mantrailing and to the beach, listening to music and singing very loudly in her car!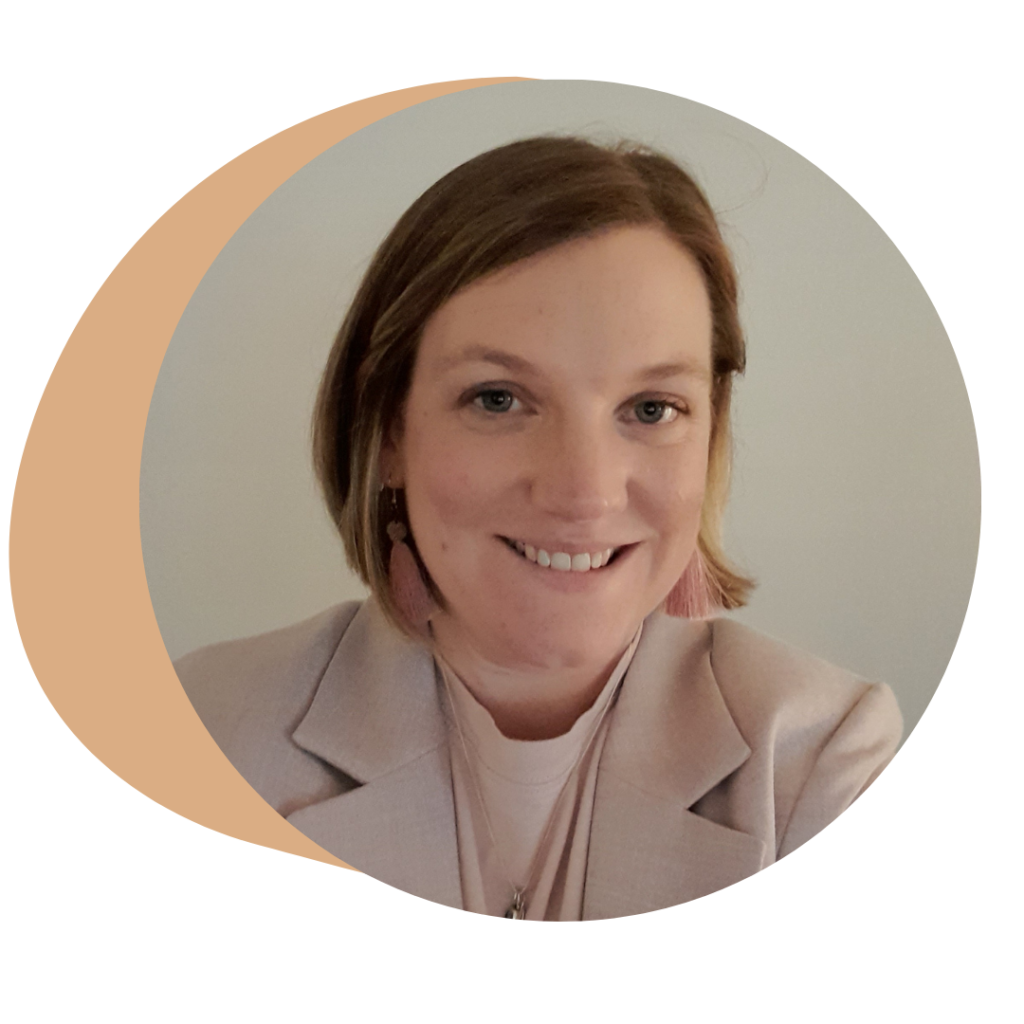 Willow Den's Head of Administration, Kathie, brings a breadth of business support skills to the team. She has worked across a range of sectors in Scotland over 15 years, including start-ups, social investment and grant-making.
Kathie's passion for early years development was sparked after having her own children and cemented working for a leading early years funder. She understands how investment in providing high-quality, safe, nurturing but also challenging environments for children during their first years can have the greatest positive impact in shaping their development and futures.
Outside of work Kathie enjoys making the most of the incredible Scottish countryside, building dens and hunting for fairy houses with her children as well as baking and reading.
Meet the Willow Den at Spartans Team
Amy McGlinchey
As Manager of Willow Den at Spartans, Amy is a huge advocate of outdoor play having built a career in early learning and childcare over the past fifteen years. Her love of the outdoors prompted her to complete the Level 2 Forest Kindergarten training, as well as completing specialist courses on rope and tool work with children.
Amy's experience includes roles as a Senior EYP and most recently as an Outdoor Learning Coordinator, she has used her enthusiasm to promote outdoor play at every opportunity. She wholehearted believes that all children have the right to play and learn in the great outdoors.
In her spare time, Amy enjoys family life with her partner, her young daughter, and two cats. As a family they enjoy getting outdoors as much as possible, they all love a good camp out! At home, Amy is often found cooking up big family meals, or she can be found outside tending to her wild garden.
Satoko (Toko/ Toto) has been specialising in Early Years Education for about 10 years. Satoko is deeply interested in the magical reaction between children, play and nature. Recently, she participated Forest School Leader training which transformed her interests into her true profession.
Prior to working with children outdoors at Willow Den, Satoko carried out Forest School sessions for pre-school children and participated in nature play sessions with young children, as well as teaching Japanese language.
As a mum of nature loving daughter, Satoko has witnessed the increased confidence and happiness within her own daughter as a result of spending time outside, and she believes nature is the best stimuli to be awaken everyone's curiosity. She is happy for children to experience the everyday wonder that being outdoors can bring, and to be part of that journey.
Satoko is a passionate allotment holder and enjoys cooking with her own harvest. With her electric bicycle she cycles for miles exploring Edinburgh and the surrounding areas.
Ana completed her degree in Sociology in Spain and moved to Edinburgh almost 12 years ago and couldn't be happier!
Ana has always had an ability to connect with children but after starting her career in childcare she discovered her passion.
Ana completed her qualification in Childcare SVQ3 in 202 and not long after was introduced to outdoor learning, which she loved. It connects with Ana's vision of child-centred play.
Ana spent 1 year leading on outdoor learning and learning a bit of everything to nature and is delighted to now be in a fully outdoor early learning and childcare setting.
In her spare time, Ana loves walking (not hiking she tells us though – she stops too often to have a look at a flower or pick a bramble), camping, taking care of her many indoor plants and her fish Mario. Ana loves any kind of crafts – the messier the better!
Meet the Willow Den at The Falkirk Wheel Team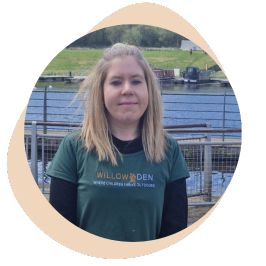 My name is Karen and I am Deputy Manager at Willow Den at The Falkirk Wheel. I have worked in various roles in early years for the past 16 years holding senior and management ELC roles.
I am a believer of outdoor education and play, I feel that children are much more engaged and motivated to learn when you take away the constraints of playrooms and walls.
I am very excited to be a part of Willow Den and help children reach their potential outdoors.
In my spare time I run about after my very energetic dog (who loves going to the beach and digging the biggest holes!). Camping and spending cosy evenings by the fire are also top of my list.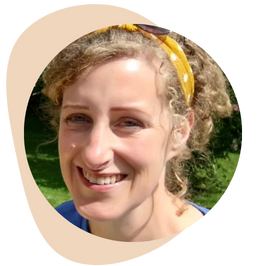 Lorna is creative and sporty and enjoys going on new adventures exploring outdoors with her puppy – Fred, friends and family. Although she has a degree in Environmental Health, she discovered her true passion was nurturing and supporting children and families while running a successful Childminding Service for 18 years alongside raising her 3 sons.
During the pandemic she combined her love for being outdoors with Childminding and became fully qualified in Forest Kindergarten practice. Since then, she focused her priorities on providing outdoor experiences for the children in her care.
Lorna enjoys inspiring children to love exploring outside where they are noticeably happier and calmer with freedom to breathe fresh air, run, climb, slide, tumble, dig, splash, swing and squelch! She enjoys supporting all children to have positive relationships, be confident learners, gain physical strength and have good health and well-being.
Lorna is excited to be part of Willow Den at Falkirk Wheel where children have no time limit on fun in the forest.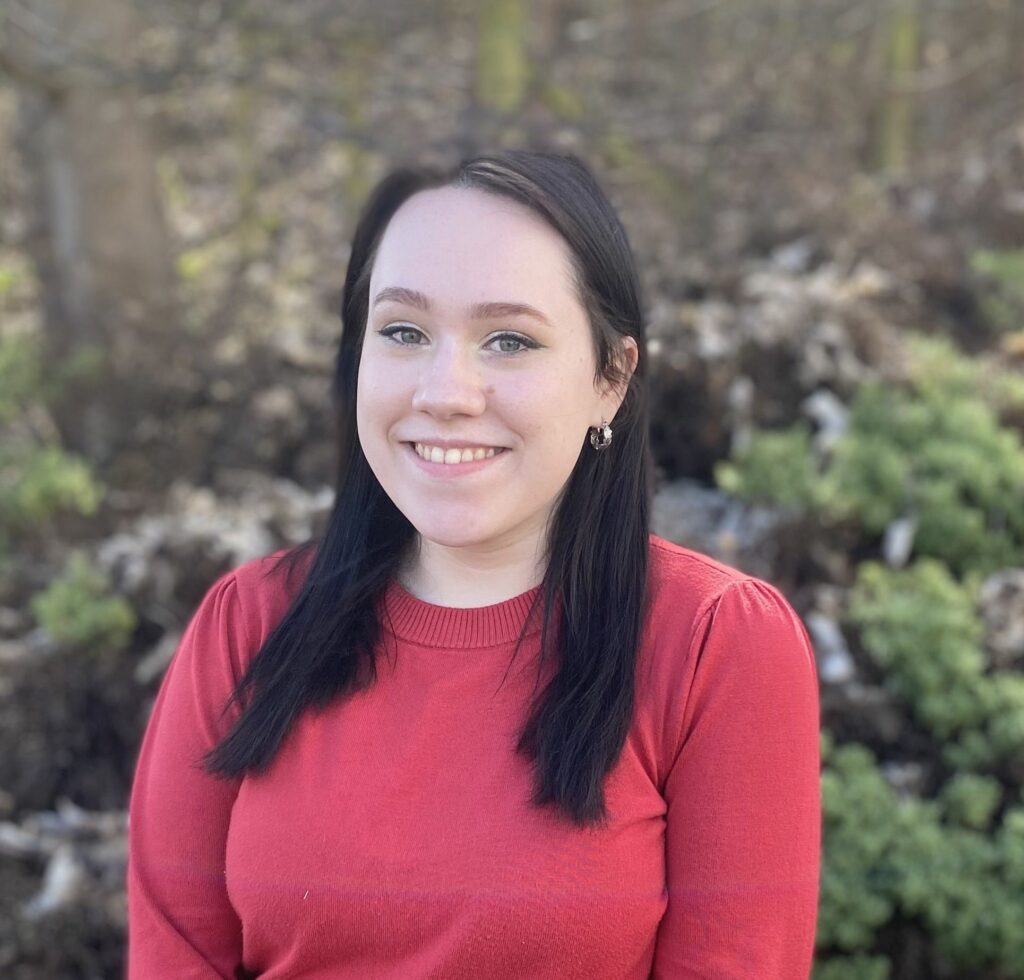 Abby started her career in childcare while at high school, completing a foundation apprenticeship in children and young people. This led on to placements with primary aged children which cemented Abby's career choice.
Abby went on to complete her HNC in Childhood Practice and from there travelled to Camp America, working with children aged 7/8 years as well as adults with ASN. At Camp America, Abby took part in leading canoeing, clay making and recreational sports.
During this experience Abby realised her passion was with early years and is very excited to be a part of Willow Den.
In her spare time she loves being creative, especially playing and creating music. Abby also has a passion for photography and hopes to bring her passion for all these skills to her role as Early Years Practitioner!
Ross is Willow Den's Site Development Officer and Trainee Practitioner. Drawing from his passion for creating spaces where communities can connect.
With a background in Events, Youth Work and Project Management, Ross comes to Willow Den following 5 years working for an historical estate managing the events programmes and delivering youth engagement for the Trust. Ross has proactively developed projects working with young people to give them hands-on experience in things such as building benches, repairing windows & walls, building sheds and other practical tasks that benefit the organisation and the people who use that space.
After organically discovering the benefits outdoor play has on children, from his daughter's own love of being outdoors and the joy of getting her involved in designing and building her own mud kitchen, he wanted to enable those opportunities for more children.
Ross will be working on developing Willow Den settings, making safe and creative spaces that allow children to flourish. With desire to incorporate various traditional building methods, bushcraft and woodland management practices to give every child at Willow Den a truly unique experience that will instill a lifelong appreciation for the glorious outdoors.
In his free time, Ross enjoys going on adventures with his family and discovering the wondering world we live in.
Gary is a co-founder and former partner of venture capital firm, Scottish Equity Partners (SEP). In his current role as Senior Adviser, Gary is responsible for the firm's clean energy fund. Over the past 22 years, he has played a key role in more than 40 investments and realisations, with a particular interest in the clean energy and sustainability sectors.
Prior to specialising in venture capital, Gary worked in corporate law with Shepherd & Wedderburn Solicitors, before moving to the structured finance group within Deutsche Morgan Grenfell and then National Australia Bank.
Gary is currently a non-executive director of clean power developer and operator, Vital Energi, as well as being responsible for SEP's investment in smart-grid software business, Smarter Grid Solutions. Gary is also a non-executive director of the investment company, Martin Currie Global Portfolio Trust. Gary's significant experience of fundraising and of supporting growing businesses is of great value to Willow Den.
A native of Edinburgh, John graduated MA (Hons) in Economics from Aberdeen University in 1990 and embarked upon a career in business in the advertising and marketing industry. In 1998, he took a one-year full-time MBA at Cambridge University.
He then moved to London to work in the technology and telecoms industry providing billing systems to media and advertising clients. Since returning to Edinburgh in 2008, he has continued his business interests in technology with more active involvement in the Scottish charitable sector. John is a founding board member of Inspiring Scotland believing in the need for long term support and funding options as a means of meeting some of the key needs of charities in Scotland.
He has a particular interest in investor relations and fundraising activities as well as the growing development of the social finance sector and the possibilities for the role of social enterprises in the broader Scottish economy.
John has travelled extensively and, in recent years, he and his wife have undertaken annual voluntary working positions with Burmese migrant children on the Thai/Burma border. This has led to an involvement with a number of charities working on the development of education in Burma.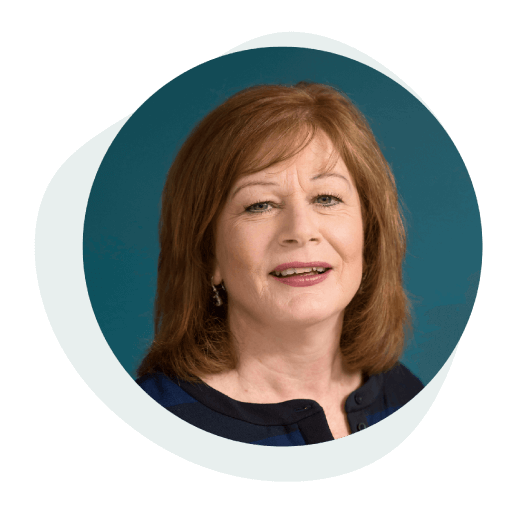 With more than 20 years of experience operating at an executive level within FTSE 50 organisations working across marketing, sales, and strategy and operations, her professional expertise has helped the charities we support to improve their working practices and help more people.
Qualifying as an accountant in Australia, Sharon has more than 30 years of accounting experience and has worked across a range of sectors and countries.
She also obtained an MBA from The University of Strathclyde Business School.
Sharon spent over six years in Scotland's largest independent provider of children's residential and fostering services, giving her a robust understanding of the needs of looked after children and the impact that adverse childhood experiences can have.
This motivated her desire to strengthen the third sector and improve the lives of young people. In her spare time, Sharon enjoys travelling across the world but is also very contented travelling across Scotland in her Campervan.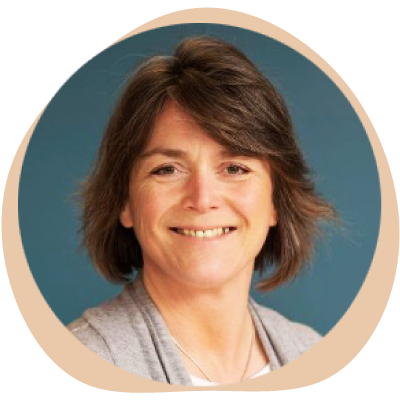 Rachel spent 12 years working on the design and implementation of both Thrive Outdoors and the Island's Green Recovery Programme at Inspiring Scotland. Since 2009 Rachel has been actively increasing outdoor play and learning opportunities for children throughout Scotland.
Her experience in the outdoor play sector has made her a leading voice in helping to change and shape attitudes towards play at a national policy level and on the ground. Her work on Thrive Outdoors has led to international recognition and cooperation with similar programmes and leading academics in the field of physical activity, play and play-based learning.
Alongside her outdoor skills and knowledge, Rachel brings 20+ years of experience in business management and economic regeneration (FDI) and business development. She is currently utilising her diverse skills as COO at The Crichton Trust having supported companies across the Scottish Islands on their environmental ambitions for economic growth and recovery.
She was instrumental in developing the plans that brought Willow Den to fruition, ensuring that more children in Scotland benefit from access to outdoor play.
Rachel's outdoor life continues at home on her farm in Dumfies.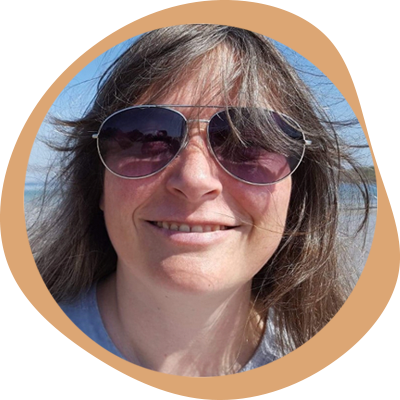 Mairi has long been a passionate advocate for children, play and the natural environment.
She brings a wealth of experience in early years, childcare, children's rights, workforce development and quality improvement. Prior to joining Inspiring Scotland's Thrive Outdoors team in 2017, Mairi was the interim Chief Executive at outdoor learning social enterprise Stramash and spent eleven years with Fife Council as Early Years Partnership Manager.
Mairi works specifically on outdoor early learning and childcare for the Thrive Outdoors team leading on their partnership with Glasgow City Council.
Mairi is a qualified ELC practitioner, has an MA in Social Policy a professional award in Leadership & Management and trained as an Improvement Advisor with the Institute of Healthcare Improvement in 2015. She is currently studying part-time for an MSC Education.