Register now for August 2023/2024
"Play is the work of the child"
Maria Montessori
What does Willow Den offer?
Children engage in play-based learning, in spaces where they have adventures, use their imagination, build, design, and create, develop their curiosity and language skills through conversation and asking questions. We make mud pies and maps, we follow paths, we find and create dens and special places. With base camp located in Ainslie Park Football Stadium, there are plenty of opportunities for children to engage in physical play and learning. Children can see some of Scotland's top female sporting athletes in training and can if they choose, can engage in play based sport . We are a nature-based nursery with access to the woodland through our hidden garden and 'secret gate.' Here children can explore our natural environment. The woodland is perfect for connecting with nature, climbing, swinging, and building dens. Mud is so popular our mud kitchen has a dedicated space if it's own.
Through positive experiences and interactions with skilled early years staff, children learn early literacy, numeracy, science, art, and technology. Most of all, we offer learning through play that builds confidence and self-esteem, in a fun, caring, and stimulating environment. You can more information on the early level curriculum we provide here.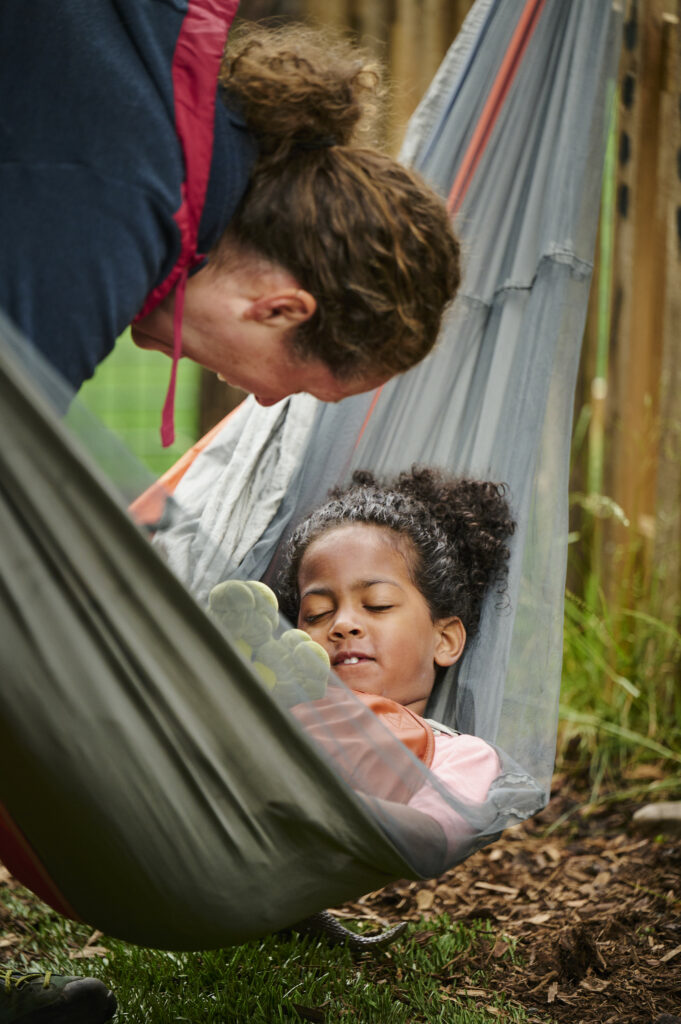 Who will take care of my child?
Willow Den at Spartans has a team of staff trained in early years education, and outdoor play-based learning. All of our staff are required to register with the Scottish Social Services Council and are recruited in line with our safe recruitment policy. Staff access regular training as a commitment to their continued professional development and the nursery's ethos of ongoing improvement.
Where can children go to relax and get warm?
Children are busy at the outdoor nursery but there are times when they will want to snuggle down for a story, a rest, or maybe even to take 40 winks.

We have converted fully transparent dug-outs into a dining area/shelter. This space draws the sun and creates lots of natural heat. While we are outside we create all kinds of dens and shelters with tarps, tents, and ropes. Out in the park, we will even have hammocks for impromptu rests and cloud gazing! In high wind or very bad weather, we have access to indoor space within Spartans buildings.
What food will be available?
We provide a hot lunch every day with both a morning and an afternoon snack. Children will be able to grow their own vegetables and have fun preparing snacks, sometimes we even cook on our open fire pit.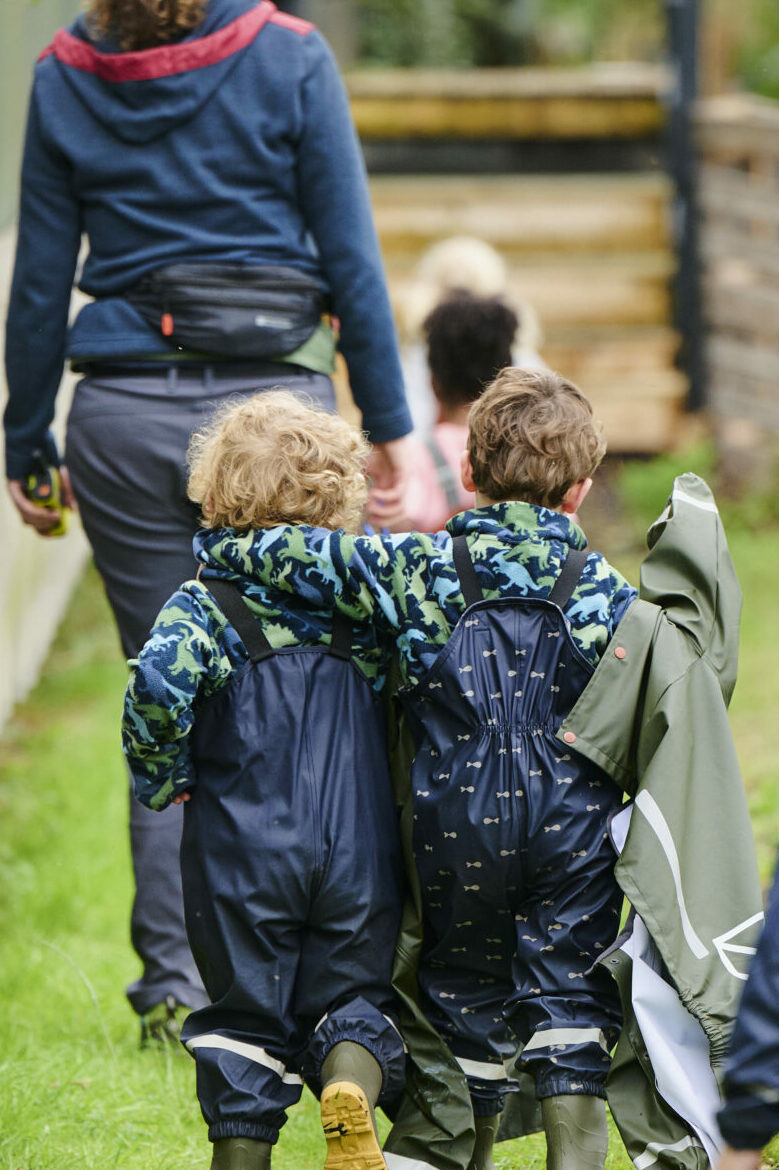 Our community partner Spartans Community Football Academy
Spartans Community Football Academy offers much more than football. Spartans are mindful of the challenges facing many children, young people, and their families in the local area. By adding an outdoor nursery to their existing facilities and community coaching programmes, Willow Den and Spartans can support even more children to change their lives through active outdoor play and sport.
School holiday programmes
Community Football
Coaching Programmes
Youth Work Provisions
Volunteering Opportunities
For more information on Spartans Community Football Academy programs contact: 0131 552 7854
or Debbi McCulloch at debbimcculloch@spartanscfa.com
Children attending Willow Den outdoor nursery will all have the opportunity to take part in sport and physical activities.
Standards & Quality Report Improvement Plan 2022/23
As part of our ongoing self-evaluation and as partner providers with City of Edinburgh Council, the team are working together to create and improvement plan for the year. This plan sets out our whole nursery's priorities and tasks for the year ahead and helps us to reflect, improve and strive for excellence.
Willow Den & Spartans
Ainslie Park
94 Pilton Drive
Edinburgh
EH5 2HF
0131 376 0080
CI Registration Number: CS2021000369
Forest Fridays
From October 2022 you can come along to our Forest Fridays sessions. Open to all children aged 3 to not yet at primary school, these are flexible drop off sessions. Running from 08.15am to 12.30pm including lunch for just £28.50 per session.
Upcoming dates:
3rd March 2023
17th March 2023
31st March 2023
weekly from 14th April 2023
To register download and complete the registration form to send to admin@willowden.scot

FAQs
You probably have lots more questions, and we would really like the chance to answer these. We've compiled a handy list, to give you an idea of the Willow Den experience.
Closure Dates 2023
Monday 8th May – Coronation Bank Holiday
Friday 22nd December to Friday 5th January 2023 (children returning Monday 8th January 2023)