Falkirk
SUBSIDISED PLACES AVAILABLE FROM 6TH JUNE 2023! (Funded hours application with Falkirk Council in progress).
We are delighted to bring you Willow Den at the Falkirk Wheel, located in the grounds of one of Scotland's most iconic landmarks. The Falkirk Wheel is the world's only fully rotating boat lift. Our nursery is located off car park 4 at the hidden trail and is a truly unique place for children to play and learn outdoors.
How much will it cost?
We are offering subsidised places while our funding application is underway. Click on the 'CLICK TO REGISTER' button to book your woodland nursery place now! (Children 3 years and over). Used all your funded hours? You can buy more! See the fee table below.
Fees 2023/24
Full Long Day (Monday to Thursday)
8.00am – 5.00pm
£52.50
Hourly Equivalent
£5.83
Full Short Day (Monday to Thursday)
9am – 3pm
£36.00
Hourly Equivalent
£6.00
Included:
two course hot meal
morning snack
afternoon snack
For more information download our Fee Schedule:
Funded Places
For more information on funded places check out our FAQs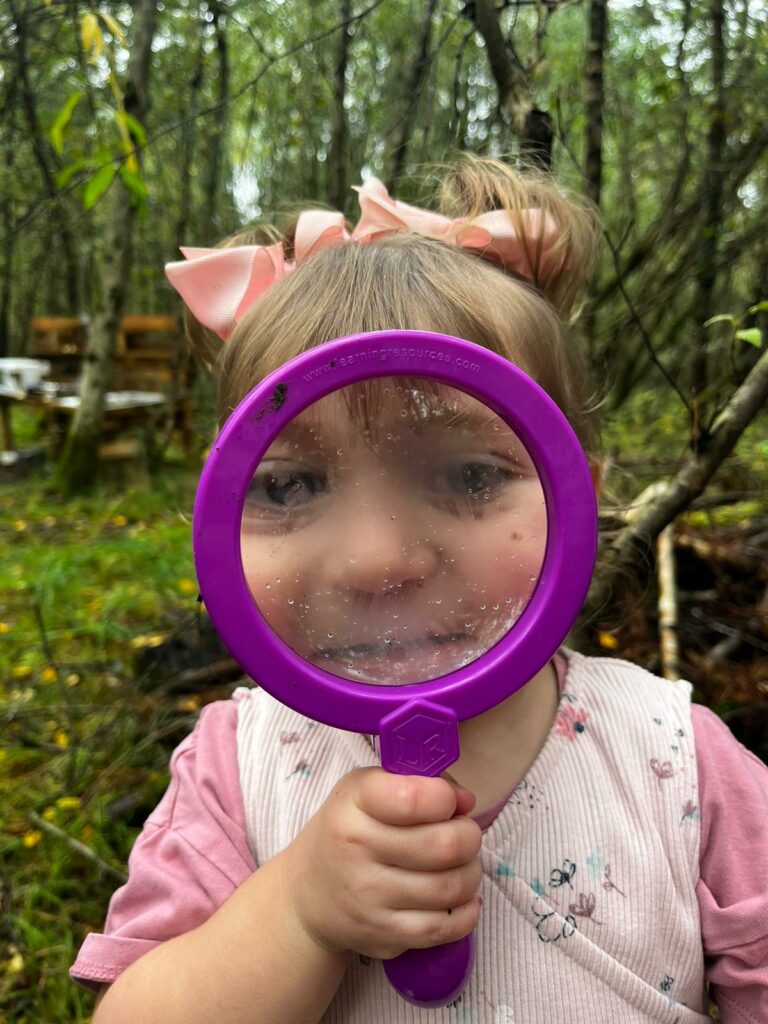 Summer Sessions 2023
As we welcome summer we are delighted to open up our new outdoor nursery for Summer Sessions this July and August. Running 9am to 3pm on Tuesdays, Wednesdays and Thursday from 4th July through to 10th August you can book single days at £36.00 per day or a full 3-day week for just £100.
Bring a packed lunch and snacks!
Too book click Enquire Now and add 'Summer Sessions' and the dates you wish to book under 'Question/Enquiry'
Family Survey
Your views help shape the service we provide, complete our short survey to help us meet your early learning and childcare needs.
Willow Den at The Falkirk Wheel
Lime Road
Falkirk
FK1 4RS
0131 376 0080
CI registration number: CS2022000231
Enquiries
Get in touch with our team at Willow Den at The Falkirk Wheel with your enquiry and one of our friendly team will be in touch.
Stay and Play
Come along with a grown up for a nursery taster session at our popular Stay and Play. These sessions are perfect for 2-5 year old's who love adventure, mud pies and exploring our natural world.
Book your place now:

FAQ
You probably have lots more questions, and we would really like the chance to answer these. We've compiled a handy list, to give you an idea of the Willow Den experience.